For quite some time many of us have been composting Tea Bags – myself included. It seemed to make sense that these seemingly 'paper' type bags would decompose, releasing the natural plant residue of the tea back into the ground. But can tea bags be composted? …
The general answer would be NO. The full answer though is more complex than you might think, as they currently vary in materials across manufacturers.
Below is a quick answer, then check the table of manufacturers below to find out if yours are compostable or not.
Can Tea Bags be Composted?
As teabag components vary, some may not be fully compostable. Tea leaves can definitely be composted. Teabags made of silk, paper, cotton, hemp, any plant fibers, or muslin can safely be composted. Otherwise, empty tea leaves into the composter, then dispose of the Tea Bag in your household waste.
One could be forgiven for thinking the ground would be the best place for them – seems that may not be the case.
In fact, we have possibly all seen the remains of the bag coming out the other end of our composter and wondered why some element of the teabag is still there. And perhaps not given it a second thought!
If you like tea, then impress all your friends and family with your tea skills, easily learned with my fabulous tea sommelier course. 110 pages designed to enhance your personal tea tasting or tea tasting with friends and family. Or as a precursor before opting for a full-on certified course!
To find out whether YOUR specific tea bags can be composted check our list of common manufacturers below.
Do Tea Bags Contain Plastic?
The reason why I can't compost tea bags is that they may contain elements of plastic in the material – if not the entire bag itself.
So the wider question I should perhaps be asking is:- do tea bags contain plastic – or indeed other materials that I should be aware of and that might prevent us from confidently composting them?
Are Plastic Tea Bags Safe?
This varies from manufacturer to manufacturer, and while there's a definite move toward removing the plastic and other harmful elements from tea bags, not all teabags have yet passed the test.
The dividing line comes between maintaining the quality of the product inside the bag and wrestling this against the need to reduce our plastic, packing, and non-biodegradable product consumption.
List of Tea Popular Manufacturers
So you know what are the safe teabag brands or which teabags are plastic-free? In the table below I've added a list of the popular worldwide manufacturers of teabags.
Find your teabags on the list to get an update on the current situation regarding plastic contents in their tea bags.
| Manufacturer | Contains Plastic or Non-Domestic Biodegradable Products |
| --- | --- |
| Tazo and Teavana (Starbucks) – | YES |
| Luzianne (Reily Foods Company) | NO* |
| Red Diamond | NO |
| Bigelow Tea Company | NO |
| Yogi Tea (East West Tea Company LLC) | YES |
| Argo Tea | inquiry pending / no response |
| Celestial Seasonings | NO |
| Mighty Leaf Tea | YES** |
| Stash Tea (Universal Tea Company, Inc.) | NO |
| Peet's Coffee & Tea (W.R.Hambrecht Co. Inc.) | YES** |
| Salada | NO |
| Lipton (Unilever) | YES |
| Tetley (Tata Global Beverages) | YES |
| Typhoo | YES*** |
| Twinings (Associated British Foods) | YES |
| PG Tips (Unilever) | NO |
| Lyons Tea (Unilever) | NO |
| Yorkshire | YES |
| Teekampagne | NO* |
| Tapal Tea | inquiry pending / no response |
| BOH Tea Plantation | inquiry pending / no response |
| Dilmah | inquiry pending / no response |
| Limtex | inquiry pending / no response |
| Akbar Tea | YES*** |
| Alghazaleen Tea | inquiry pending / no response |
| Bushells (Unilever Australasia) | YES |
| Ten Fu Group | inquiry pending / no response |
NOTE:
* Except elements other than the bag, such as staples or silver foil
** Can Be commercially composted, but do not compost domestically
*** Read the response below for more detailed information
Information correct as at 22/07/2022
IMPORTANT:
If I have omitted any manufacturer that you feel needs to be included, indeed if there are any manufacturers that would like us to update this information or be included on the list then I am happy to hear from you, please email hello@teahow.com (spam-protected).
For a more in-depth look at what manufacturers say about plastic content in their teabags …for reference and transparency, I've added at the bottom of this article the exact manufacturer responses or website information I've obtained as part of compiling the above list.
Do Tea Bags go into Food Waste?
The answer to this is NO. You can empty the contents of the teabags into the food waste, i.e. the leaves, but the bag itself is not a food product and should not be added to your food waste bin.
As shown above, some parts of most teabags have some element of plastic in them, some have paper. For this reason, I would recommend adding them to your recycling container.
This partly depends on how your refuse is collected and disposed of and what local rules there are around separating out waste. To be 100% sure, check with your local authority to find out what their regulations are.
Tea Bags As Fertilizer
Now I'm not a gardener, I'm a tea maker and tea lover! But I'd offer an emphatic yes to the idea of using your teabags are fertilizer. But wait. we'd ONLY recommend using the tea leaves inside the teabag.
So make sure you remove the leaves from the bag and dispose of the outer wrapper in the correct place – depending on which manufacturer provides it and where your recycling/composting normally goes.
In fact, don't just throw away your teabags if they've not been used, even if you think they're past their sell-by date – which by the way some argue is never – add the contents to your garden, herbage, or flower beds, and they'll provide additional nutrients to the soil.
After all, seems to us they're simply natural plant materials and will enrich the soil with enzymes and essential oils which – I hope, helps your plants to grow.
So I hope to have questions answered by the manufacturers themselves. Here's where I've reached out to manufacturers and added the responses below.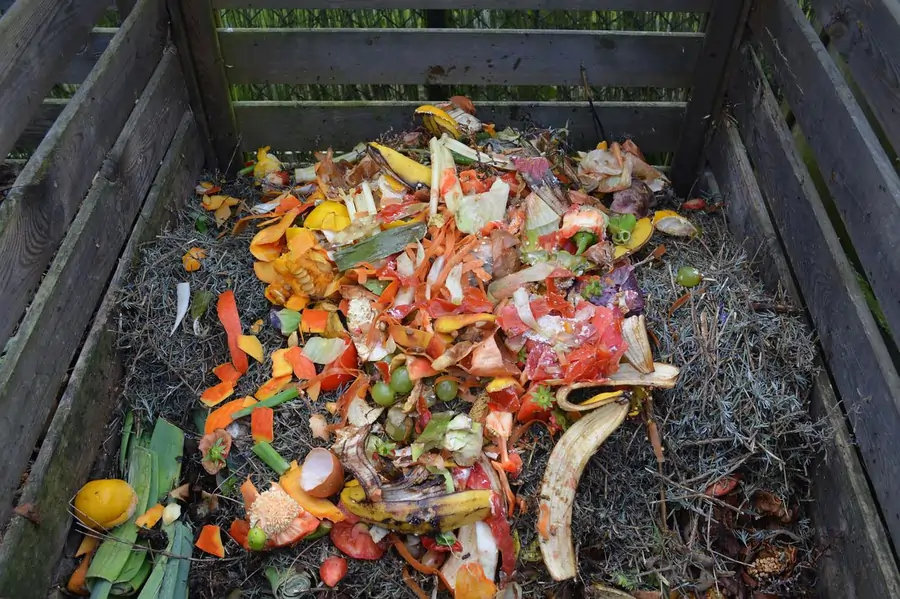 Manufacturer Reference Material
The Question:-  "As an interested but conscientious consumer, could you tell me what plastics are contained in the tea bags across your range of teas, please? Or what non-biodegradable products they contain? "
Manufacturer Responses…
Luziane – Email response
"The family and individual Luzianne teabags are natural products and can go in the composting bin:  We manufacture our teabag papers utilizing wood pulps (hardwoods and softwoods) from suppliers who have converted their bleaching process to either Elemental Chlorine Free (ECF) or Totally Chlorine Free (TCF) processes.  This method makes the paperwhite. Both processes are recognized as global standards in the processing of wood pulps for the food industry.  The softwood wood pulps also utilize oxygen delignification process."

We also use abaca fiber, another category of cellulosic fiber that is not bleached, only boiled and washed.  This, too, also looks white when finished.

The tea tag and string as well can go in the composting bin.  However, the staple cannot as will not decompose."


For more information contact

https://www.luziane.com
Red Diamond – Extract from Filter Paper Provider
Paper made from natural and synthetic fibers, with a small amount of wet strength agent. No substances presenting a health hazard. The paper is able to be composted, recycled, landfilled, incinerated

For more information contact reddiamond.com
Celestial Seasonings. – website states –
"Yes. Our teabags are manufactured through a totally chlorine-free (TCF) process, meaning that no dioxin is released into the environment. Plus, they never contain starch or gluten, and they're completely biodegradable and compostable—making them better for you and for our planet."

Reference: http://www.celestialseasonings.com/learn-about-us/faqs
Mighty Leaf website states –
"Mighty Leaf Tea Pouches are crafted from polylatic acid (PLA), which is derived entirely from renewable resources, such as corn. Our tea pouch material is commercially compostable. This means it can be composted only at commercial composting facilities. It will not compost in a backyard compost pile.

Commercial composting facilities use higher temperatures than backyard compost piles and are capable of handling the renewable PLA used in our tea pouch. Please look into commercial composting facilities in your area."

Reference: https://www.mightyleaf.com/customer-service/faq
Stash Tea – website states –
"The filter paper used for Stash Teabags is made from 100% cellulose fibers (wood). Test results conclude that chlorine dioxide is not present in our tea bag filter paper. The filter paper is not coated with the compound epichlorohydrin and does not contain any free epichlorohydrin. Stash tea bag filter paper is machine folded and pressed, therefore no glue is needed or used."
I've had this confirmed to me directly by the head of quality at Stashtea!

Reference: https://www.stashtea.com/blogs/education/89975555-tea-101
Peet's Coffee & Tea – Email response
"Mighty Leaf Tea pouches are made from polylactic acid (PLA). PLA is derived entirely from renewable plant-based resources. PLA does not contain any petroleum-based thermoplastics or synthetic nylon and is commercially compostable. Through independent lab testing, PLA has proven to show no trace evidence of epichlorohydrin and/or other phthalates that can be found in petroleum-based plastics and nylon.

The tea pouches are commercially compostable in most areas so just be sure to put them in your curbside compost and not in your backyard (temperatures will not be high enough to break down the tea pouch material)."

Peet's Website https://www.peets.com/
Yogi Tea – Email response
" We thank you for your mail and your interest you show for YOGI TEA®. 

We understand your concern about our teabags and would like to give you the background information on the components of our YOGI TEA® teabag:

Our teabags are a mixture of Manila hemp (abaca, a species of the banana plant) and wood. We can confirm that they are plastic-free. Our suppliers can also confirm the biodegradability of the teabags.

For the highest possible transparency, we would like to inform you, that the individual heat-sealed tea bag envelopes have a thin plastic layer on the inside of the paper envelope. … This layer prevents the essential oils from evaporating over the course of time and serves as a barrier so that the valuable contents are protected against outer pollutants. It allows us to dispense by wrapping the box in cellophane, which was necessary to seal the product in the previous paper envelopes. With the new tea bag envelopes, it has been possible to improve the sealing properties in comparison to the cellophane wrap.

The plastic layer could be recycled on its own. But since it is not possible in the practice to separate it from the outer paper, you can dispose of the tea bag envelopes in recycling or waste containers. … We are aware of the ecological effects caused by the additional plastic but have decided on the benefits listed above since consumer protection is our topmost premise and adherence to proper product quality must be ensured.  

We have not yet found a better solution that incorporates all of the aspects. And we aspire to have compostable wrapping material. … These involve absolute avoidance regarding the evaporation of the essential oils, as well as the intrusion of foreign substances and the related contamination of the product.
We hope that answer helps."

For Reference, their Website: https://www.yogitea.com/en/
PG Tips (Unilever) Email Response
"Hello from PG tips, Thank you for your recent comments to us here at PG tips.

In response to your enquiry, I would like to give you the following explanation. We have recently changed the materials used in our tea bags. Our new plant-based material is fully biodegradable and is derived from corn starch. Once people finish their cup of PG tips they can put their tea bag in their food-waste bin at home, knowing that it will end up just how it started – as a natural material in the environment."

For more information, visit

www.pgtips.co.uk
Lyons Tea – Website information
"At Lyons, we want to spread the word that you can recycle or compost your Lyons teabags. You can do this by adding them to your brown bin collection or why not try composting at home. It's simple and provides rich free compost for your garden. Here are some tips from the Master Blender.

For more information and tips visit www.stopfoodwaste.ie. And remember, it's recycling small things like teabags that can help make a big difference."

Reference: http://www.lyonstea.ie/eco_talk.html
Akbar – Email Response
"For all our double chamber teabag products, we use a purely Abaca based material which does not even have a heat seal coating.  The teabag is folded and crimped for closure.  The tag is also paper and printed using water-based inks and the aluminum staple on some teabags is food grade and recyclable. 

In our heat-sealed envelope teabags we do have a small metalized plastic layer attached to the paper envelope for sealing and barrier purposes."

To contact Akbar for further information, visit:

 

http://www.akbar.com
Typhoo Tea – FaceBook Response
"We are working on plastic-free options as a company and at the present offer, our black tea in a loose as well as string and tag formats – both of these are plastic-free and available for purchase through our website, grocery, and online channels.

Our standard teabags are made from a biodegradable filter paper material which is a mix of natural long fibers made from wood pulp. There is a small polymer content in our teabags to enable our machines to seal the bags through a heat-sealing process. We use the same biodegradable filter material in our string and tag bags which are not heat sealed but folded"

For more information visit https://typhoo.co.uk/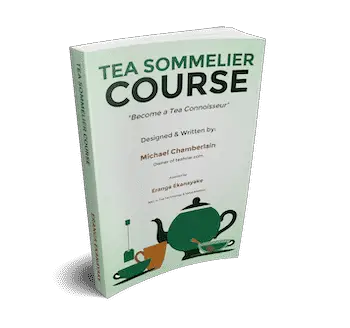 Take the fast track and become a tea connoisseur
Whether for enjoyment or considering a career as a tea sommelier. This course has everything you need to enhance your tea knowledge and tea-tasting skills.
This course keeps it simple with step-by-step tea tasting and easy reference guides
For pleasure, or as a precursor to a career in the tea industry. Find out what tea sommelier actually does, their career paths, and what they earn.

Find out more about the Teahow Tea Sommelier Course!