Here I've brought together my favorite things to create what I think to be a pretty good list of gifts for all budgets and for everyone, those starting out, experienced tea heads. Plus some new and quirky things that will just make fantastic gifts for any family or friend.
I just have so many items on my 'I Want One' list that I haven't got enough presents coming to get them all yet. But I WILL get this!
This bamboo flask on Amazon is right up there. I can't wait to take it to work, it will be so stylish. It keeps the tea warm for so long and the gorgeous smell of bamboo too. Fabulous!
It stays hot for 12 hours without burning your hands on the outside! Or Cold for 24 hours.
Plus no plastic comes into contact with the tea either. What's not to like? I Can't wait!
Simply one of the most gorgeous tea cup you will ever own!
A snip of a price from Amazon considering the intricacy and beauty of it.
My partner (who I think has really good taste) assures me it's on her list of gifts and she thinks it's the most beautiful cup she's seen. So of course I had to put it on my list!
She seemed to like the box it came in as much as the cup! She insisted I added it in!
But then it's Royal Worcester! So it's going to be good !
You can get them in a 6 Piece Set for under $25 too! Great gift!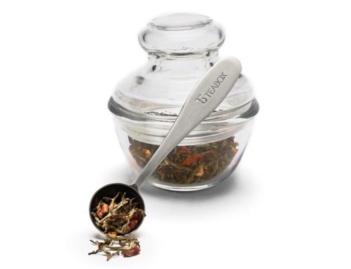 If you're struggling for a small gift to send through the mail or as a thank you or birthday present, then this is a nice quality spoon and makes a really low budget but thoughtful gift. Ideal for a child to give their mother so she can measure out her daily dose of green tea! The price was just $4.50 on Teabox. I've asked my daughter to get me one when my birthday comes round. (glass jar not included of course)
Get someone into tasting Yerba Mate with this Stylish Gourd from Amazon. It's a really thoughtful gift for an exploring tea lover – especially when combined with the Yerba Mate Leaves (which I've added below).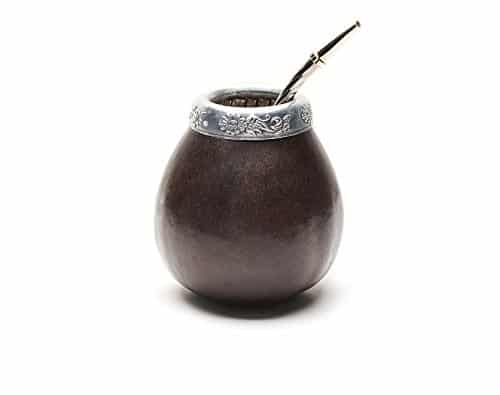 It's comes complete with the Bambillo and looks the most stylish I've seen.
The Fun in Making it is worth the purchase alone.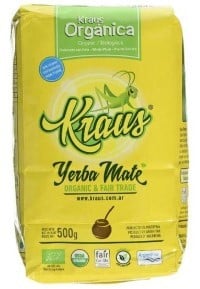 If you're gonna buy a Gourd (see above), you really should get the leaves too. Or the gift just won't make sense.
Here's the Yerba Mate Leaves that I'd recommend getting with the Gourd Above.
Then you know the gift is ready to use straight away. All You need then is a Kettle. If you don't have a kettle then I have a list of the best options here.
So maybe it's a bit cheesy, but I've added this little guy in (available on Amazon) as I love this little guy. He's cute and has a modern touch to him.
There are just so many out there. Most of them are really more display items and novelty gifts that aren't really for real use.
Ok so maybe it's a bit cheesy, but I've added this one in as I love this little guy. He's cute and has a modern touch to him.
Because he's made of silicon he's easy to clean (no tea stains) and he'll also be a bit of a talking point at the office! If you want to check the latest price. Last I looked it was under $10 on Amazon
Get a friend or family member started with this Matcha Tea Starter Set on Amazon
It's got everything you need and brings plenty of fun and health benefits for everyone.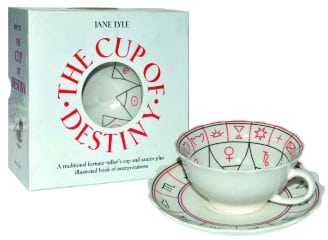 Tasseography for Mystic Tea Lovers
A wonderful thoughtful gift for your mystical, mystery loving tea head friend. A Tea Leaf reading gift Set. No one else will even come close to thinking of this one!
---
Couldn't find what you're looking for? Try my Tea Wares Page again, or consider buying them a new teapot, a specialist teapot, or even a complete tea set?