The question of can you have tea without milk should mainly be based on which perspective you're asking the question.
The question can be asked health-wise, taste-wise, or even look-wise. But here's the quick answer, then we'll look at why and when to add milk to your tea…
Can you have tea without milk? Generally speaking, you can have tea without milk, so the answer is yes. There is no hard and fast rule for culinary purposes, it's all about pleasing your personal palette. Tea without milk is believed to offer a more natural, aromatic, earthy, and refreshing taste than tea with milk.
But what types of tea can you have without milk? Let's take a look at some of the types…
What Types of teas can you have without milk?
Fruit, herb, or flower teas are tea varieties you would almost always serve without milk. Adding milk to these teas won't make them taste better at all.
Apart from these, just about all tea varieties such as black, green, white, oolong, and any other Chinese tea taste as it should be when on its own – without any milk, sugar, honey, or any other sweeteners. 
Strangely, the tastiest tea you could probably have without milk (drunk by itself) is Darjeeling and High Grown Ceylon (Sri Lankan) Teas.
These teas are known as "self-drinking teas". Meaning they don't need any additions.
Adding milk, or even other sweeteners would almost certainly spoil the whole flavor and aroma profile of the tea.
This is because these teas are so delicate and finely balanced that they lose their properties and flavor profile the moment you add anything.
This is just my basic summary, for a more extensive list why not check out my article on 14 best teas to drink without milk.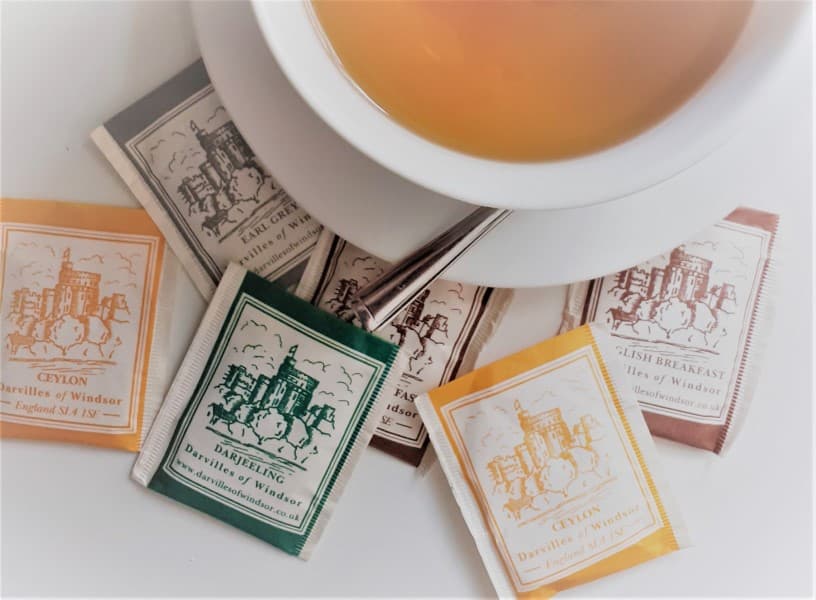 What type of teas should you have with milk?
The Tarik (an Indian "pulled" tea). Tea Halia (Indian Ginger Tea), and black tea are classic teas you are recommended to have with milk for the most palatable taste – if you're so inclined.
Some of these teas may taste pretty bad when you don't add milk, especially the classical version of many types of Indian tea needs milk.
Check out my article on how to make tea with milk powder for more on these types of teas.
Also, remember teas such as masala chai actually need milk, and there's no real option to not have it.
Assam and Kenyan CTCs are the tastiest teas recommended to have with milk because these types of tea take the milk very well without losing any of its flavors. 
This again is a general point of view, based on many tea consumer's experiences, and for you, some other types of tea may offer a better taste with milk, whereas for other people it won't and vice versa.
So if you feel the addition of the milk doesn't give you the flavor you need in these types of tea, then don't add milk.
And if you're lactose intolerant, or allergic to milk, then obviously stay away from adding milk – even if they might be tastier with.
Without milk – loose leaf tea vs tea bags
Many store-bought teabags are based on the fannings (or even dust) of tea. Often, they're heavily processed, and certainly, for black teas like breakfast tea (Assam) you would add milk and even a sweetener of some kind.
For loose leaf tea, because you've essentially moved up a few gears in taste profile, it would go against the grain to add milk. In fact, most loose leaf enthusiasts would likely shudder at the thought!
The whole idea of these teas is to taste them as they come – straight from the leaf to the cup with only some processing.
So loose leaf teas of almost all varieties should not have milk added – plus some others… loose-leaf teas like:
Darjeeling
Earl grey
Green tea
Oolong tea
White tea
Yellow tea
Pu'erh
For more information check out my article can you add milk to green tea.
Is tea without milk more healthy?
Tea in general has shown to be beneficial for the heart and the prevention of cancer. Tea is rich in anti-inflammatory properties, antioxidants, blood purifying agents, and elements that help you relax.
Research suggests that adding milk can alter and modify the positive biological activities of tea ingredients and destroy all its positive effects. 
Apart from this having tea with milk is more related to insomnia, pimples, constipation, bloating, and nutrient deficiencies.
So based on that, having tea without milk can be healthier for you.
Will tea without milk reduce calorie intake?
25 ml/1 oz. would be a typical serving size of milk in tea. If whole milk, this is 15 Cal, 0.8 grams protein, and 0.8 grams of fat.
So if you're worried about whether you can have tea without milk to reduce calories, then even having 8 cups of tea with milk means you won't add up many calories/fat load.
So if you want to feel a fuller tummy and want to have tea with milk, there is no harm doing so.
But of course, this is based on keeping the quantity of milk as an average and the same type of milk and its calorie content.
If you like milky tea with a lot of milk and cream, then a few cups of tea with milk daily may be a good calorie intake.
Therefore the antithesis to this is that you should have tea without milk if you are looking to reduce your calorie intake.
To close
I hope this has provided some insight into the subject of having tea without milk, which ones and when.
If you're having milk, then it's ost likely store-purchased tea bags. Perhaps it's time to ditch the tea bags, and begin enjoying tea in a more refined and premium way!