33 Monthly Tea Subscription Boxes – Including Quick Reference Table
During a recent taste sensation from a Tea subscription Club, I realized I'd just googled and found a couple to use without a huge amount of research … I'm really getting into them, but I hadn't really explored any other clubs that much.
I knew there were lots of different clubs out there. So it occurred to me that other people might also be looking and I really wanted to try and provide a central place for the ones I thought were best, to suit tea lovers all over the world – so I began exploring!
Tea Subscription Clubs are a way to sign up to and receive a curated selection of your favorite teas each month. There are numerous types of clubs to choose from for all tastes and budgets. Let's explore them together.
I've pieced together the definitive central source for all the best tea subscription clubs I could find. I've tested, prodded, and poked some of them to bring you the information all in one place.
Something For Everyone
I think there's something here for every taste and every budget. I do find I keep coming back to my favorite original one or two, but that doesn't mean they're the best fit for you, so maybe with a bit of help from me, you can find one that suits you. If you know any that you think I should add then let us know.
How I Did This
I've tried to match the right criteria for this exercise. They should at least provide a subscription service, they had to be value for money for the products they offer and I had to either have first-hand experience or know others that have – or at the very least research feedback about them.
Price-wise, I've only provided pricing for a 'Monthly' Subscription Price. Often they'll have a reduced first period, or it gets cheaper for a longer subscription, or there's a minimum period. I've tried to outline these in the notes where I can. Enjoy!
Skip to the End?
To make it super quick, I've added at the bottom quick reference guide. So you can filter your preferences, budget, and features. Search the table for the right fit. Then explore more details about them in the article below.
Best Subscription Boxes
---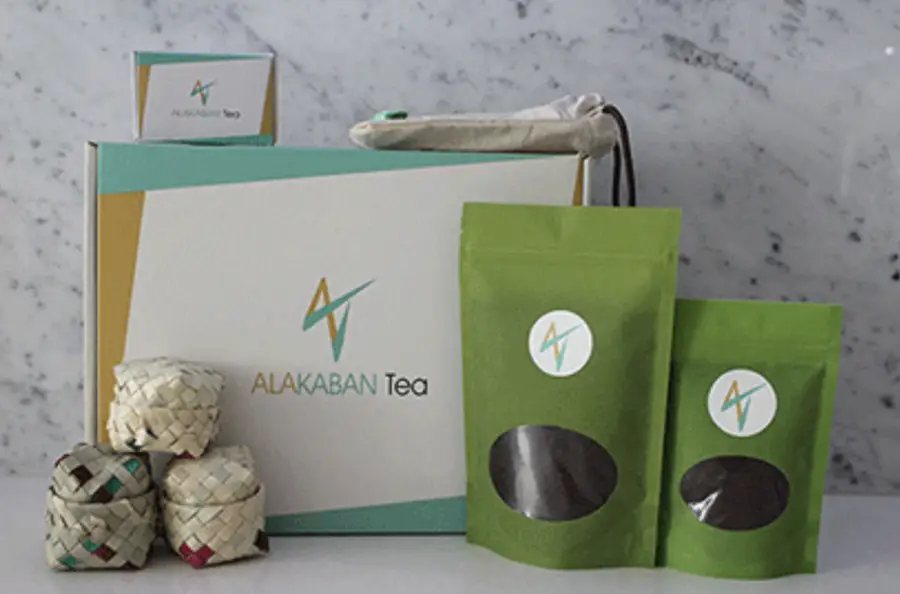 Based in Vancouver, Alakaban focus on Tea from Sir Lanka. Their main feature is providing pure tea. So much of what you get is just the natural flavor. Simplicity is mentioned constantly by Alakaban and we can see why. With pure tea, mixed by you, along with a bit of Sri Lankan' Soul' mixed in. The packaging is really fresh too, again it's …simple.
What You Receive:
There are three plans:-Taste-Tea Plan: 70 grams of one type of specially chosen tea. Plus 2 paired spices, and a surprise!
Thirst-Tea Plan: 150 grams of one type of specially chosen tea. Plus 3 paired spices, and a surprise!  Novel-Tea Plan contains Two 150-gram bags of one type of specially chosen tea. Pus 3 paired spices, and a surprise!
Cost:
Taste-Tea Plan $19.99 / Thirst-Tea Plan $29.99 / Novel-Tea Plan $39.99 USD
Ships To:
International
Special Features:
They send you tea and a selection of spices each month. which you can blend. This provides a greater tea experience as you feel you have a hand in what kind of tea you're going to get. You get the occasional surprises too, like information sheets, or handmade tools!
Additional:
Subscriptions get cheaper if you sign up for 3, 6, or 12 months. When using Alakaban, you're also supporting small businesses in Sri Lanka
---
Amoda focuses on Fun brands and small-batch Tea blenders from North America. Many of which you won't have heard of previously so you can discover new brands this way.
They offer subscriptions for 1, 3, or 6 months. Or you can gift a subscription. They offer a comprehensive range, including Matcha and Wellness teas too.
What You Receive:
Includes 4 premium teas (3-5 cups of each), Tasting Notes and Steeping Guide, Biodegradable tea filters, and shop discounts.
Cost:
$20 USD per month
Ships To:
North America
Special features:
Natural and Pure Flavours. Low Caffeine subscription or a Variety of Caffeine Subscription options.
Additional:
You can add on Tea Filters for an extra $5, and/or Spoons for $5.
---
Based in L.A. Teas from Art of Tea are hand blended, with a focus on bringing you the top 2% of tea that are kept fresh. I love the plain simple box designs but with elegant Tea Caddy tins. They provide for major hotel chains and also run Tea Sommelier Courses.
What You Receive:
They have 6 subscription options over 3, 6, or 12 months. Caffeine Free, Classic, Single Origin, Explore, Wellness, or Pyramid Tea Bags. Each delivery contains 4 oz loose leaf or 15 tea bags in a tin – depending on which option you chose.
Cost:
$18 USD per month Equiv. Minimum 3 Month Subscription of $54.
Ships To:
North America
Special features:
Traditional tea Subscription. A solid contender for good quality tea at a good price.
Additional:
Art of Tea participates in Fair Trade Programs
---
Aside from having their own one-off blends that you can mix and make yourself, Blend Bee has a great Tea Club. I've used them lots, I had my friend's names added to the teabags and they loved it!
What You Receive:
You simply choose two blends each month, Caffeinated or Decaffeinated, or both – Plus you get two reusable tea bags as a bonus. In the starter subscription, the two bags are 1.5-oz, which totals up to 45 cups!
Cost:
$20 USD for 2x 1.5-oz (or $25 for 2.5-oz)
Ships To:
North America
Special features:
You can request special subscriptions, like a delivery every other month if you prefer – just let them know. You can also have names added to your teabags for free! perfect for gifts.
Additional:
Earthfriends voted them the number One Tea Subscription Club
---
With a focus on Health, these guys are perfect for the health-conscious individuals among us. They'll choose the best blends of tea for that season with health in mind, and deliver them to your door. Their whole ethos is a friendly, family-owned local style where the tea is top quality. They offer blends and herbals from all over the world, as well as California-grown Herbal teas.
What You Receive:
You can select the type of tea and the amount yourself. So from 0.5oz of Black Tea to loads of Premium tea or a bit of each. Select from Green, Black, Custom-blends, Pure Tea or 'Finest' categories to mix and match. Free shipping too.
Cost:
$5 USD
Ships To:
North America
Special features:
Focus on Health, Flexible Subs Options. World Teas + California Grown Herbal Teas too.
Additional:
Flexible Subscription plans
---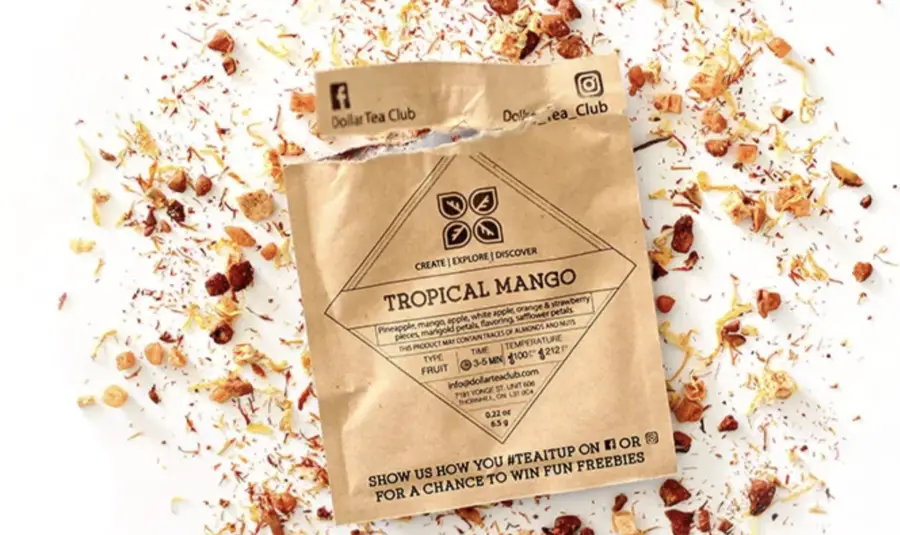 This is great for those on a budget who still want to explore a variety of teas sourced from around the world in direct trade. Nice idea from the dollar tea club, they try to source from a variety of regions based on climate and other seasonal variables.
What You Receive:
Samples of 3 blends every month plus tea filters for easing brewing. These samples should steep you in about 6-8 cups a month.
Cost:
$1 USD (+ $3 shipping)
Ships To:
North America
Special features:
No contract, you can cancel anytime. You can upgrade your subscription to get more if you want, including a curated blend just for you!
Additional:
Be aware there's a $3 dollar shipping cost, but still a low-cost tea-tasting option
---
If you're environmentally conscious then Far West tea is a perfect fit for you. They support smaller batch farmers and master tea artisans who work toward changing the practices of agriculture to a more modern environmentally friendly way.
What You Receive:
A really natural-looking biodegradable box containing 5 organically grown varieties of tea every month. 2 of which will be more limited. Total of 3.5-oz. You should get up to 20 days' worth of infusions from this subscription.
Cost:
$35.95 USD
Ships To:
USA
Special features:
There's an option to add disposable natural Tea Filter sacks. They're easy to fill, compostable, unbleached, and fully biodegradable.
Additional:
Heavily Supports Organic and Biodynamic tea Farming for that extra feel-good factor whilst you're sipping!
---

If you like to have teas selected from a large range then Field To Cup is the choice for you. Their tea experts save you from drinking potentially 'bad tea', by testing and pre-selecting fresh and high-quality loose-leaf teas from 10s of 1,000s of options, from all over the world. That's a lot of tea!
What You Receive:
If you're a one-cup-a-day tea lover, the 'Explorer box' is a good start. There's a Caffeine free option too. It includes two teas which are always Black, and the other two could be: black, green, herbal, fruit, rooibos, white, oolong, or wellness. Plus you get a steeping guide with each box. get more tea options with the Explorer and Adventurer subscriptions.
Cost:
$14.97, $27.97 or $34.97 USD
Ships To:
North America
Special features:
Great value for money and a large selection -over 1000 teas!  Plus a replacement service.
Additional:
They have a free Tea replacement service, so if you're not happy, it can be corrected in your next box!
---
I had to put Global Tea Hut on this list as I love how deep they take the tea experience. They're a magazine and tea subscription service that delves right into the heart of tea communities, the people who produce them, and their respective regions. A great soul-filling accompaniment for those who practice Meditation or Yoga. The Tea arrives in wonderful Rice paper-lined Tins!
What You Receive:
A tin of ten to fifteen grams of sample teas, all sustainable and organic. Such as White Puerh in spring and Bai Hao Oolong in summer. Often sourced from wild or old-growth tea trees, but occasionally they send aged teas too like 1970's Taiwanese Oolong and 1990s Shou Puerh.
Cost:
$20+ USD per month Contribution
Ships To:
International
Special features:
You 'contribute' $20+ per month, paid in one lump sum. The real deep Tea Lovers Tea experience. The tea arrives in rice paper-lined tins. 3-month Gift Service from $50.
Additional:
Sustainable and organic. All proceeds go to support their free Tea Center, where they hold courses and support tea-making communities.
---
Handmade tea is a big tea experimenter, they bring unique quality fruit, vegetables, herbs, and spices to tea with purpose. The aim is to make tea a bigger part of your overall dining experience. They have a mini subscription and a full subscription option. They're also on a mission to improve the presentation of tea when you receive it, and you can tell. The White packaging that arrives is just divine!
What You Receive:
A unique small-batch tea blend (1.5oz – about 15 cups worth in the mini) that may never be made again! Plus Brewing suggestions and tasting notes
Cost:
$12.95 USD (mini) or $19.95 (full)
Ships To:
USA
Special features:
Unique often one-off blends. Value for Money, experimental
Additional:
Work with artists to create a unique label for each celebration blend
---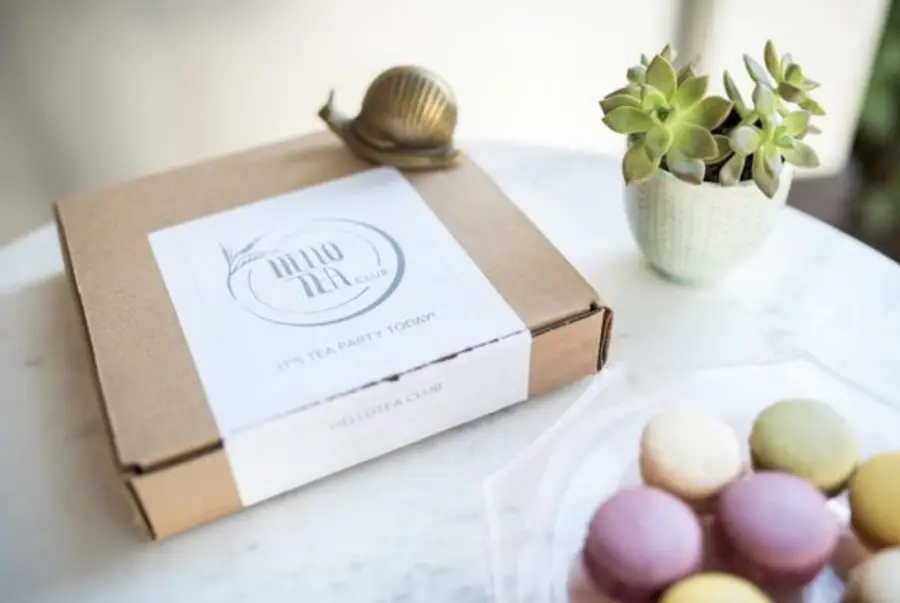 Try before you buy! The perfect start for those who are unsure of what – or any they might like. You receive your 2 oz pack of tea and any you don't like you can send it back within 2 weeks for a refund. So you only pay for the ones you like and use.
You simply select your plan and subscribe, they send you 3 different kinds of organic tea each month, then enjoy – along with your free tasting notes that come with it.
What You Receive:
1 or 3-month Subs. Three organic handcrafted tea blends (1 oz of each). Seasonal teas of all types. Brewing guides and tasting notes
Cost:
$17.99 USD
Ships To:
International (additional charge outside North America)
Special features:
Try before you Buy, Brewing guides and tasting notes. Coupons and promotions, cancel any time. You can also send as a gift along with a personalized message.
Additional:
3 months is no cheaper, so most opt for the monthly option.
---
For those among you who like the idea of making your own! Or health-conscious individuals who want to treat their bodies well, then this is for you. It's an easy-to-use subscription DIY Kombucha Kit.

What You Receive:
Monthly premium sourced hand-packed ingredients to brew in your own home. There are two plans to choose from: a starter kit option for the beginner brewers, which comes with a SCOBY and Gallon Jar. And an experienced homebrewer option! Includes Fair Trade black and green tea leaves, and preservative-free dried fruit.
Cost:
$29.00 USD
Ships To:
International
Special features:
Dive deeper into the world of specialty Teas with this DIY Home Brewing Kit. Plus free Monthly recipes
Additional:
It's Fair Trade, and all the equipment is eco-friendly and locally sourced.
---
We get into Pu'Erh for this one, their tagline is 'Each tea is an adventure and each tea has a tale.' so you're getting a whole backstory scoop on the tea of the month to digest whilst you're sipping away! All are sourced in person from remote villages in the Yunnan province of China
What You Receive:
Each month you'll receive a specially designed 100-gram tea cake complete with an intimate story of each and instructions on how best to prepare your monthly dose of green.
Cost:
$19 USD + shipping
Ships To:
International
Special features:
Focus on Pu-Erh. Selected in person. Engage your passion for tea with a story card with each cake received.
Additional:
Note, there is shipping & Handling, Can $5, USA $3, Int $8. Gift memberships are also available.
---
Keeping it light and interesting with fresh, fun, and sophisticated flavors. Just add Honey was designed to offer a broad range of teas with just pure, stimulating, and soothing ingredients in mind.
What You Receive:
Monthly samples of new teas, favorite blends, a jar of honey to complement, and a surprise too! The basic 'Our tea Box' includes 3x 1oz bags from around the world. (Then they also have a honey box), and then the 'Tea and Honey' offering has both tea and honey.
Cost:
$12.95 USD (tea box) – $19.95 (honey box) – $29.50 (tea & honey box)
Ships To:
USA
Special features:
Fun, fresh flavors, the top package includes Honey. Value priced for a monthly taste of good tea.
Additional:
For a unique experience, get the honey with it too.
---
All ultra-health-conscious organic tea lovers need Oolah tea in their life! They deal with certified organic teas specifically formulated for use with your own essential oil infusions!
What You Receive:
Experience 2 new Oolah Tea Blends each month. 2 DIY recipes,
Cost:
$29.99 USD – get 10% off your first Sub – use coupon code 'save10' and click here to redeem it from the moolah tea website.
Ships To:
North America
Special features:
Uber healthy blends ready for your own Essential Oil infusions
Additional:
Each subscription box provides 2 meals to a child in need
---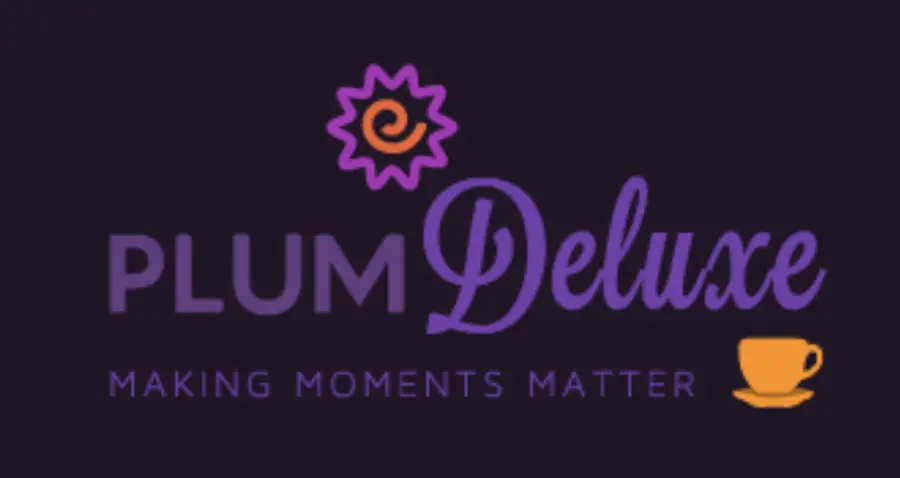 I adore Plum Deluxe. There's a really interesting and heartwarming story behind Plum Deluxe. It's a passionate community all about taking the time that matters with friends – and tea is a part of that … they make tea like it's tea with friends!
They also have a monthly tea leaf reading on their website which is really unique and each week you get an email on various topics like they're an old friend sending them to you.
They provide Organic, Fair Trade, Handmade Blends. Plus free samples and other Perks.
What You Receive:
1 oz of premium, seasonal tea (15-20 cups) + a sample tea. Or the higher package you get the above plus an additional One oz Surprise blend. Both packages include Brewing instructions, Tea pairings, and Recipes.
They also do a half oz package for occasional tea drinkers.
Cost:
$7.50, $10 or $16 USD (charged quarterly).
Ships To:
North America
Special features:
Great value for money. Cultural tea with a great backstory and a friendly, fun brand
Additional:
Price to suit every budget. They also have a Philanthropy and Fellowship Fund.
---
Definitely one for those looking for that perfect gift. Or those who like to admire beautiful packaging at length before opening!
Pumeli provides a range of curated gift boxes – for lots of products. One of those is Tea. It's worth taking a look as the packaging and the contents are wonderful.  Choose from a range of teas and Herbal teas to add to your subscription Gift Box
What You Receive:
Choose from a range of teas and Herbal teas to add to your subscription Gift Box
Cost:
$10 USD
Ships To:
North America
Special features:
The 'Create a Gift' Box allows flexibility, and includes a charitable donation.
Additional:
With every sale of a gift box, 5 meals are provided to those who struggle with hunger in the USA.  
---
With a small but carefully chosen range, this UK company deals with the rarest of teas from around the world. Buying directly from Tea gardens and small micro farmers means that some of the teas have only a few kilos produced every year – that's Rare!
What You Receive:
Pay for 6 or 12-month subscriptions at a time and get a variety of rare teas delivered.
Cost:
£12.50 GBP. (100g) Prices though ranges from £75 (6 mths) up to their Extremely rare range at £325 (12 mths) during which you're periodically shipped a selection of appropriately rare teas.
Ships To:
International
Special features:
Organic, high-end teas. Specializing in rare teas. From tea gardens and micro-farmers.
Additional:
Rare works with some of the most prestigious chefs, hotels, and restaurants around the world. Possible shipping fees outside the UK.
---
These specialize in the finest and rarest teas and ingredients available on planet earth. For over 15 years they've supplied top chefs, hotels, restaurants and mixologists with unique ingredients. Plus they sell through so many brands that you've likely heard of them!
What You Receive:
3 months – 2-4 oz of two different teas each month, welcome gift Tea Scoop. 6 months – as above with 2 additional sample teas and 2 teacups. 12 months – as 6 months but also includes a silver top teapot.
Cost:
$28.33 USD. Paid 3 months at a time ($85) for the basic package.
Ships To:
USA
Special features:
Rare Teas, as well as other rare ingredients. As reported in Forbes Magazine and the Wall Street Journal among others.
Additional:
As reported in Forbes Magazine and the Wall Street Journal …among others.
---
A family business with a real artisan shopping-feel to it. Dealing with numerous herbs, spices, oils and mixes from around the globe that are fresh, clean sustainable, and fair. The products are divine and you WILL want them in your family kitchen. The good news is, they also provide tea subscription boxes too…
What You Receive:
Each month, you'll get packets of two teas–enough for at least 15 cups of tea. Boxes include offers on future orders or bonus products! 
Cost:
$13 USD
Ships To:
USA
Special features:
A purely simple subscription. Has a homely cared for feel to its products?
Additional:
Why not try their spice, or oil and balsamic subscriptions too?
---
Not the Savoy Hotel in London so don't get confused! The Savoy Tea Tasters Club is a family business that deals with family and small businesses sourcing their tea gardens and family farms all over the world: China, Japan, India, Sri Lanka, Taiwan, South Africa, and Argentina. 
What You Receive:
3 unique teas (about 10g of each, around 3 to 4 cups per tea) – Even some top-secret teas from the Savoy Tea Lab! Tea Tasters notes and a Savoy Tea Sticker! If you get a golden sticker you win a prize.
Cost:
$12.95 USD
Ships To:
North America (Continental US)
Special features:
Family Run, artisan, with a simple subscription and some fun perks with each delivery.
Additional:
If you can visit one of their stores in Arkansas or Oklahoma then I'd recommend it, they are fabulous!
---
Two brothers and a sister run Loose Leaf and it's a well-known subscription. Loose leaf keeps it nice and simple too and enjoys exploring new loose-leaf teas. Two club types, Classic or Decaf – depending on your desired caffeine level. Both clubs are the same price.
What You Receive:
Four hand-packaged loose-leaf teas each month. 40g of tea in resealable pouches. Black tea, green tea, herbal tea & more. Reusable organic linen tea filters
Cost:
$12 USD
Ships To:
North America
Special features:
4 New teas every month, Classic Club or Decaf Club means you can select your caffeine level. Member discounts.
Additional:
They provide a local developmental workplace that provides employment for members of the local community that have developmental disabilities.
---
Teas with purpose! Artisan loose-leaf teas curated by a tea expert for you! Each tea is created with a purpose such as optimized digestion, a mid-day pick-me-up, or a nighttime tincture to help you get the best sleep of your life!
Two Clubs available to join, Mini, and Deluxe! The Mini has three to four .5 oz vials of unique teas. The Deluxe includes 30-40 cups worth of unique blends and a surprise each month.
What You Receive:
Receive a healthy mix of 3-4 teas, the first package comes with a unique reusable infuser. Brew instructions on every tea. Each box is focused on self-improvement, fitness, and health
Cost:
$9.99 USD
Ships To:
USA
Special features:
Focus on health, beauty, and wellness. Themed each month. Free re-usable tea infuser on first order.
Additional:
Organic, biodegradable materials, Ultra health focus.
---
They're an Austin-based startup founded by a small group of tea lovers who want to discover tea to be fun, personalized, and affordable. And that's exactly what you get. With a dedicated Sommelier who curates your teas based on your preferences, so what you're getting is unique to you.
What You Receive:
You'll get 4 teas that should make 15+ cups of tea
Cost:
$15 USD
Ships To:
USA
Special features:
Full range, personalized and fun. Each box is truly unique to your preferences! You also get Muslin-cloth / Drawstring bags that are reusable steeping bags.
Additional:
You'll always get variety and judging by the feedback it seems they hit the mark every time!
---
Based in Ireland Suki tea delivers a luxurious feel. The branding is wonderful and the box it comes in makes you want to collect them!  Proud to fly the Fair-trade flag, they ethically source and blend their loose-leaf teas, herbal infusions, and fruit blends from all over the world.
Packages are for 1, 3, 6, or 12 months.
What You Receive:
4 different tea blends each month, enough to brew at least 40 cups. 3 months includes free Tea Sacs, 6 months includes a free Tea Cup Infuser and 12 months includes a free Suki Stump teapot.
Cost:
£9.95 GBP (up to £118.00 for 12 months)
Ships To:
International
Special features:
Full Range of teas. It's good value and with Fairtrade in mind. An intimate feel, hand blended and elegant.
Additional:
Get the 12 months and get a Suki teapot worth £25 included!
---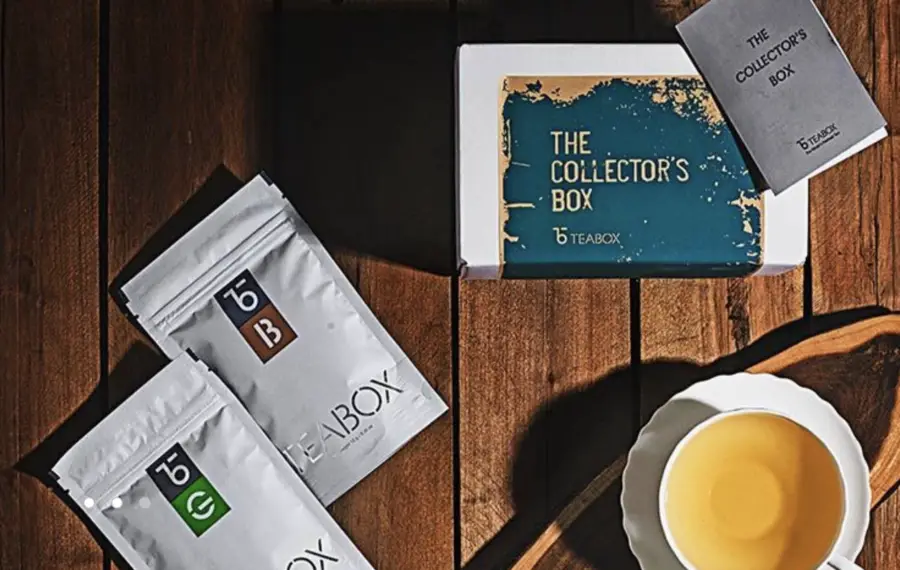 Teabox offers a handpicked selection of the freshest and finest teas around. Sourced from a wide selection of single-origin teas from over 150 tea gardens across Darjeeling, Assam, Kangra, the Nilgiris, and Nepal. Plus there are a range of iced teas, flavored and non-flavored blends too. Featured in the New York Times, Forbes, and Fortune.
What You Receive:
A box a month containing 5 hand-selected blends. Discounted rates for signing up for 3 or 6 months.
Cost:
$29.99 USD
Ships To:
Internationally
Special features:
Express Worldwide delivery. Themed. Full Range
Additional:
Emphasis is definitely on Freshness. They have a wide range of teas and Tisanes
---
There isn't much by way of background information on the site, but it's definitely easy to navigate, they clearly want to offer a real experience and what you see is what you get. Offering a monthly 'tea party in a box'.
Each month brings a new selection of whole-leaf tea and artisan treats. In fact between 4-6 curated Gifts. So you're getting more than just the tea! Choose from 1, 3, or 6-month plans.
What You Receive:
Whole Leaf Tea, 4-6 Curated Gifts to add a little fun into the mix.
Cost:
$25.50 USD
Ships To:
USA
Special features:
The curated Gifts they send are items such as cookies, honey, specialty sugars, chocolate, and infusers. Note, there's a $6.49 additional delivery charge!
Additional:
Boxes are Themed to the time of year, they also have a mystery box you can purchase separately. Beware though, that there is an additional charge of $6.49 shipping.
---
Tea Runners work to deliver high-quality teas from small-batch producers, many of which are top-place finishers at the Global Tea Championship Awards.
What You Receive:
A choice of four types of loose-leaf tea boxes with tasting notes and steeping instructions.
The Original Box contains 4 different types of teas, including pure teas, blended/flavored teas, and herbal teas. The second is the Pure Tea Box containing pure teas only. The all Black Tea Box, and finally the Herbal Tea Box 
Cost:
$25 USD
Ships To:
International (Additional $8 outside North America)
Special features:
4 Box types to choose from in a wide range of teas. Sourced from small award-winning farmers and batch producers.
Additional:
You can subscribe to one box every month, or every two or three months.
---
Borne from a passion for tea, Tea Sparrow is about savoring the varieties of tea and sharing the best of what tea has to offer natural, clean freshness. Part of that is ensuring that their teas are guaranteed free from artificial additives or flavorings.
What You Receive:
You'll receive 4 select loose-leaf teas each month: one black, one green, one rooibos, and one herbal tea. Enough to make about 35 cups.
Cost:
$20 USD
Ships To:
North America
Special features:
Fresh and clean, additive and artificial flavor free.
Additional:
Full Refund Guarantee, Pause and restart your subscription at any time.
---
A great way to discover tasters of teas you've never tried or heard of – without buying in the full products. You won't see these on supermarket shelves! Based in the UK, Tea tourist source artisan teas from independent brands, you can build a box or have a themed box. Plus they have superb reviews.
What You Receive:
6 Tea Tasters of your choice (3-4 cups of each), or a surprise box. Or alternatively, choose from a selection of themed boxes. Complete with tasting notes, serving suggestions, and brew instructions.
Cost:
£15.00  (Free UK Shipping, add £3 for Europe, £5 for the rest of the World)
Ships To:
International
Special features:
Artisan, specialty with a full range of teas and flexible box selection, excellent reviews.
Additional:
Features discounts and codes with the teas that you can use.
---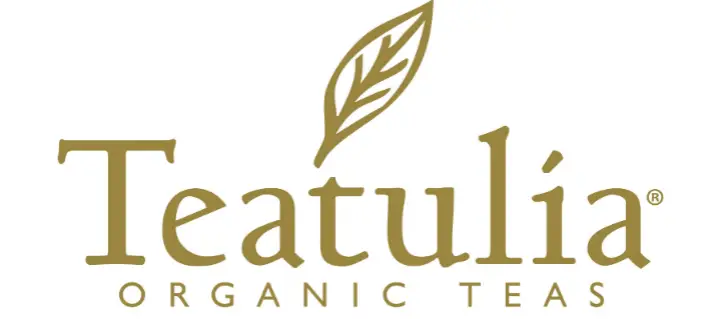 I love Teatulia, I love what they stand for and the amazing work they do for women and to help communities grow and thrive.
The award-winning Teatulia is based in Denver, Colorado, but uniquely, their tea comes from their own tea gardens in north Bangladesh. Delivering, clean, fresh, full-bodied tea with a sweet smooth finish. Huge emphasis on sustainability and regeneration.
What You Receive:
A new tea every month: Explore a different award-winning, great-tasting organic tea each month. Plus convenient, compostable tea bags with handy tips for hot and cold brewing. Details to learn something new about tea each month.
Cost:
$35,00 USD (+$1 handling fee)
Ships To:
USA
Special features:
Ultra-ethical and sustainable, organic, fresh, and specific to their own tea gardens. Minimal packaging, minimal waste.
Additional:
They've helped more than 3,000 women out of poverty and regenerated more than 3,000 acres of farmland. Your subscription helps support this effort.
---
They take away the hassle of hunting for new teas to buying box after box of tea to only try it once! They include quality tea, providing an interesting mix of the classics as well as the truly adventurous. It's a veritable tea-taster heaven! All in the usual letterbox packaging.
What You Receive:
A variety of 30 (yes 30!) hand-picked teas every month are delivered to your door. From fruity ones, quirky ones, and subtle ones to the classics.
Cost:
£7.95 GBP
Ships To:
UK only, but they did tell me that very shortly they'll be launching international shipping.
Special features:
A tea for every day of the month, wide range and general, ideal for tea tasters.
Additional:
The largest monthly selection we've come across at a good value. Good for getting a wide perspective on available teas.
---

Built literally from the ground up using entrepreneurial spirit and determination. Whistling kettle's philosophy is to provide all different types, flavored and pure, conventional and organic so there's a wide scope of teas that cover most of the bases. Besides tea accessories and bundles, they offer a tea-of-the-month subscription club.
What You Receive:
4 Club options, Discovery, Pure, Black, and Herbal. Most boxes include 2-5 varieties of tea from everyday favorites to rare and premium teas – depending on which club you choose. Enough to make sure you're not left with cupboards full of tea you didn't like!
Cost:
$15 USD
Ships To:
USA & UK with other countries planned.
Special features:
4 Club Options, a wide range of teas.
Additional:
Each standard tea of the month box comes with a silicone infuser.
---
Wow! There it is the whole list. I really hope this compilation has been useful for you. I will update and add more as and when I come across them or test them for myself, or if get the feel for how good they are. I'd certainly be interested to list a few more from outside the US.
If there are any you think we missed and you think they deserve to be on the list or any you think we should add then absolutely let me know and I'll add them to the list.
I should also point out (and caveat) that whilst I've tried to make this as accurate as possible, there may be some things I've missed or got wrong. Do please let me know if you see any errors.
When it comes to Tea Subscriptions I'd recommend shopping around and try a few different ones, until you find the one … or ones you like!
Again here's the quick reference table, you can sort it by your own preferences and it has links to each of the providers. I really hope you find it useful.
[table id=1 /]