Let's look at Lipton yellow tea, and in particular the Lipton yellow label tea benefits. I'm going to keep this short and as usual, I'm going to start with a quick summary, here are some of the benefits I've had from drinking Lipton yellow label tea…
Most common benefits of Lipton yellow label tea:
A unique flavor profile  
Zero calories
Reduces blood pressure
Strengthen and boosts the immune system 
Has a high profile of flavonoids
I had to try this tea out, after all, as a type of premium black tea, Lipton yellow tea label tea is one of Lipton's pillar products.
Many properties of Lipton yellow label tea are similar to that of black tea. But its fine processing has enhanced many of the general black tea properties.
And so the benefits that you get from a cup of Lipton yellow label tea are accentuated. They're more effective than a regular cup of black tea.
Ready to just get started? You can get it in both loose leaf and teabag form. I'd almost always recommend going for the loose-leaf option…
Lipton Yellow Label Tea Options on Amazon
When to drink Lipton yellow label tea
Lipton yellow label tea works well as a tea to boost your energy levels. So as a morning drink it can work well. However, due to its caffeine content, avoid drinking it by early evening in order to reduce or prevent caffeine effects during sleep.
And in terms of how many to drink daily, here's a guide on how many cups to drink per day.
Lipton yellow label tea with milk
Like any black tea, you can add milk to Lipton tea. There are some benefits to adding milk. But keep in mind that the calories will increase, and milk can negate some overall benefits.
If you want to add milk to Lipton yellow label, just follow these simple instructions…
Place a saucepan of water (minimum 8 fl oz) over a medium heat
Wait for the water to begin boiling
Once boiling starts add Lipton Yellow Label tea
Allow it to simmer for two more minutes. …
Strain the contents, add sugar and milk if desired
Allow it to cool if required
Sip and enjoy.
This is for loose leaf tea. And you can also just steep it the same as you would any other black tea.
If using a teabag, you can add the tea bags in the same as you would the loose leaf. Of you can add them straight into the cup for a quick steep method.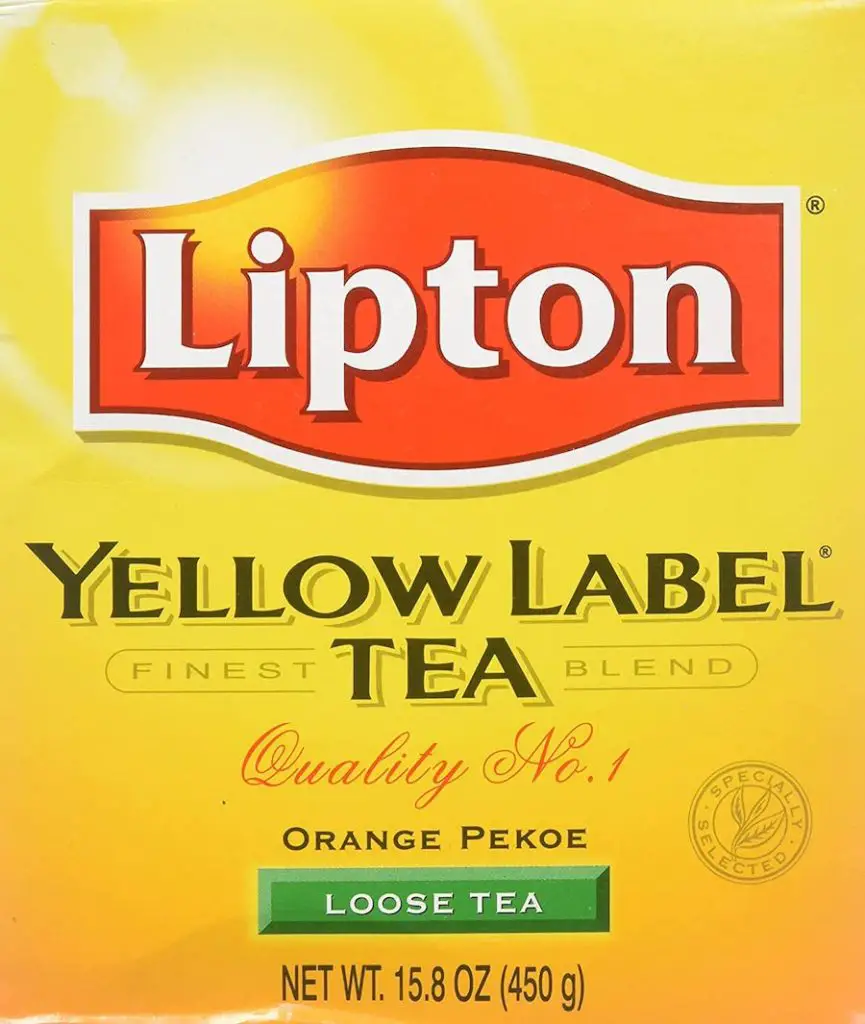 5 Lipton yellow label tea benefits
Here's a better rundown of the 5 main Lipton yellow label tea benefits.
A unique flavor profile that is refreshing 
There are reasons why in some corners of the world, there are avid tea drinkers that like Lipton yellow label tea. So and why I felt I would miss out if I didn't at least write something about it.
First and probably foremost, if you don't like the taste of any tea, then you're probably not going to drink it. To some, Lipton tea has a unique and fairly refreshing taste profile that can be palatable. 
Lipton Yellow Label is made of 100% rainforest alliance-certified black tea leaves. 
These freshly hand-plucked tea leaves create a taste profile that can help with boosting energy and other health benefits.
As a type of black tea, it also has a certain amount of caffeine (6.88 mg of caffeine per fl oz /23.25 mg per 100 ml) which can kick start a long day while keeping you refreshed, focused, and attentive as well.
There are a number of teas that can increase energy and focus. If this appeals to you hen you should probably check them out.
You can compare this caffeine content to the amount of caffeine in other teas. Here's a small selection of caffeine-related tea articles I've written previously…
Strengthens and boosts the immune system
The rich polyphenols and theanine content (you could read more about these – but trust me, these are good things!) in Lipton yellow label tea helps with both strengthening and boosting your immune system.
This goes a long way towards boosting your body's defense system and protecting it from harmful substances, germs, infections, and other cell changes that could potentially make you ill.
Lipton yellow label tea as a type of black tea also has a high profile of alkylamine, which has a direct connection with boosting your immune system.
Lipton yellow label has a high profile of flavonoids
Fruits and vegetables have always been the most reliable source of flavonoids for many of us.
But as a black tea, Lipton yellow label tea contains 150 mg of naturally occurring tea flavonoids per 175 ml serving.
This rich flavonoid profile helps in fighting off free radicals that can cause oxidative stress.
In turn, this helps your body function more effectively while protecting against toxins and stressors.
Zero calories
An authentic Lipton yellow label tea is almost a complete cup free from calories – unless you add milk and/or sugar to it.
It already has a naturally sweet flavor to it. So this should help avoid the need to add sugar or sweeteners.
In turn, this can help those drinking Lipton yellow label to achieve their weight management and weight loss goals – and is also believed to reduce blood sugar levels and the risk of developing type 2 diabetes.
In all honestly, I don't know how they make it zero calories. The average cup of general black tea has around 1-2 calories.
So there may well be a trace element in there. But hey, it's barely worth talking about. And in any case, zero calories is what the official nutritional label says, so I'm not going to argue with that.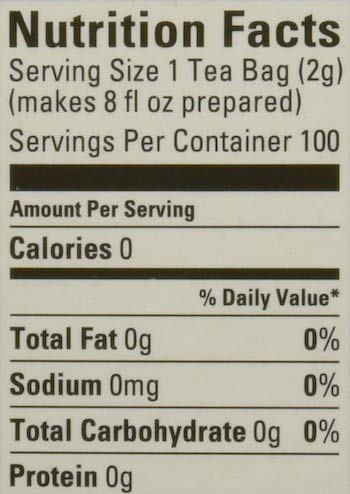 Reduces blood pressure
The high catechins profile in Lipton yellow label tea helps to relax the smooth muscles that line and surround blood vessels. This contributes significantly to lowering blood pressure.
Reduced blood pressure can lower the risk of stroke or heart attacks and other kidney and heart-related diseases.
The catechins in Lipton yellow label can also help in reducing body fat – which can help in managing obesity.
So drinking Lipton yellow label could reduce the risk of developing obesity-related heart conditions.
Is Lipton Yellow Label normal tea?
The simple answer is yes, Lipton is black tea. But is made from a specific part of the tea plant referred to as Orange Pekoe.
Is Lipton tea popular?
Many believe Lipton tea does not provide the strength of tea they prefer. If you like tea on the weaker side, then Lipton might be a good option. In terms of the British and USA tea-drinking audience, Lipton is not seen as high-quality tea.
According to trends from Google, Lipton tea is popular in parts of Africa such as Nigeria, and South East Asia in places like the Philippines.
Here's what tea the British drink. You can also discover how tea compares between British vs American teas.
Tea tends to have different degrees of popularity in different countries and cultures. For example Chai in India, Iced tea in the USA.
Lipton Yellow Label Tea Options on Amazon
More tea help
Purely drinking standard black tea brings some great benefits. Sure, there are huge benefits to drinking teas like green tea, yellow tea, or white tea. But as a daily cuppa, you can't really argue with what Lipton Yellow label has to offer.
For my personal taste, I'd drink Lipton tea, in a pinch. But I think there are other options available. If you're a beginner, then there are other teas I'd try first. And if you're looking to get more into drinking tea, then there are some great teas out there to choose from.
If you like tea then you would love my Tea Sommelier course. It's a great start to help navigate the overly complex world of tea. And it's also the fast track to becoming the tea connoisseur in your circle of friends and family. Here's some more information…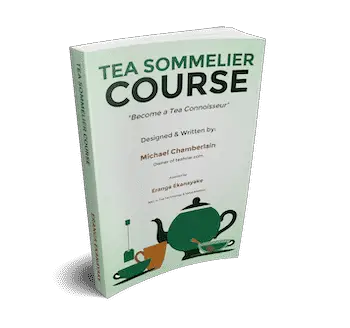 Take the fast track and become a tea connoisseur
Whether for enjoyment or considering a career as a tea sommelier. This course has everything you need to enhance your tea knowledge and tea-tasting skills.
This course keeps it simple with step-by-step tea tasting and easy reference guides
For pleasure, or as a precursor to a career in the tea industry. Find out what tea sommelier actually does, their career paths, and what they earn.

Find out more about the Teahow Tea Sommelier Course!
Find out more about the Teahow Tea Sommelier Course!